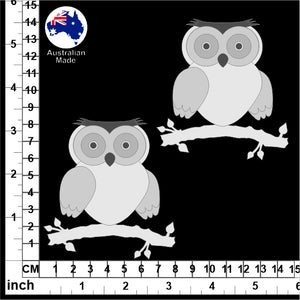 2 Owl Chipboard Sets in this pack that are ready to paint embellish or use just as they are.
14 Pieces in each set that can be used in many different ways to create 1 Layered Owl that can be painted, embellished or left just as it is.
Chipboard is acid free and 1.2mm thick.
Available in Available in Raw and White Mist
Please select a colour from the drop down box.