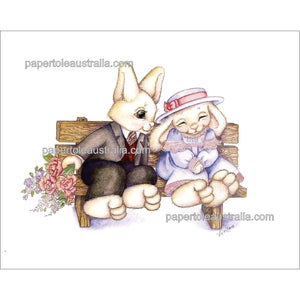 The above price is per print
Paper Size - 8" x 10" (20cm x 25cm) but The image of the Teddies is 4.5" x 6"
You must order a minimum of 5 prints, for this project.
Please order more than 5 prints, if you will be adding extra detail to your project.

Cutting Instructions - Yes (written for 5 Prints), supplied free of charge.